A Maui Adventure the Kids Will Love - Maui Paintball
At the edge of the Pacific Ocean with a picturesque backdrop of the West Maui Mountains, a colorful battlefield under camo-netting awaits! Okay, this is probably not the image that comes to mind when you're dreaming of a Maui vacation, but if you plan on bringing the kids, take note! This may be just the thing your family needs after days and days of leisurely lolling on pristine beaches!
I admit I didn't know much about this latest rage that seems to have taken the country by storm, but everyone at Maui Paintball, from those decked out in the latest gear to us newbies in rented equipment, had a blast (no pun intended).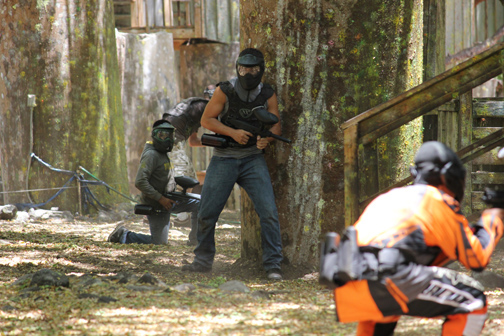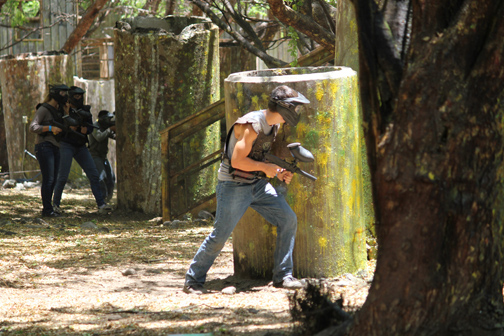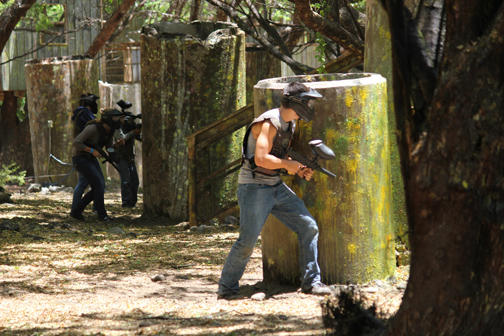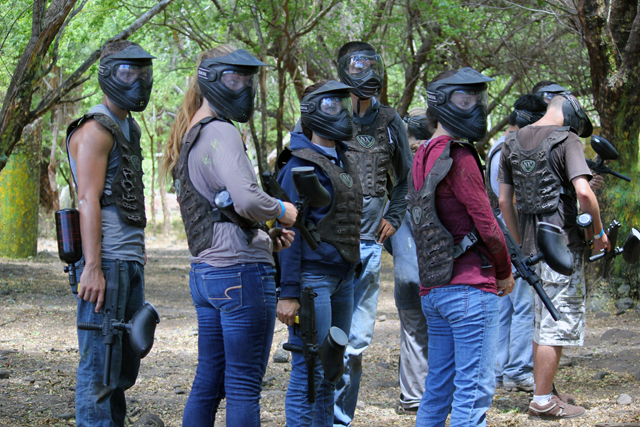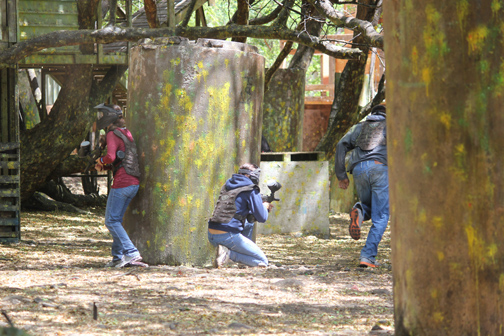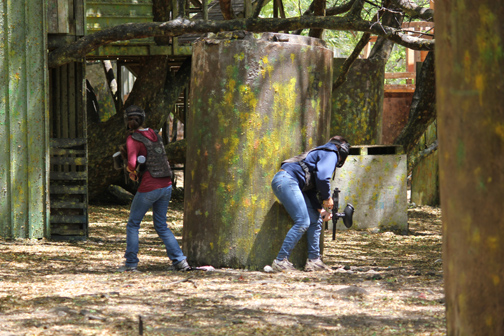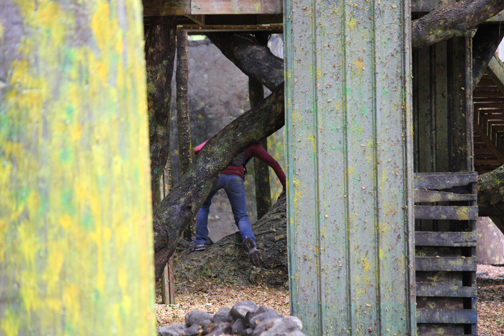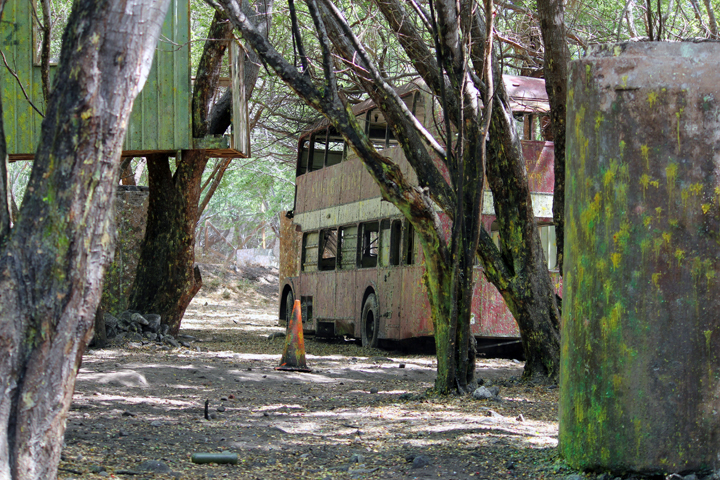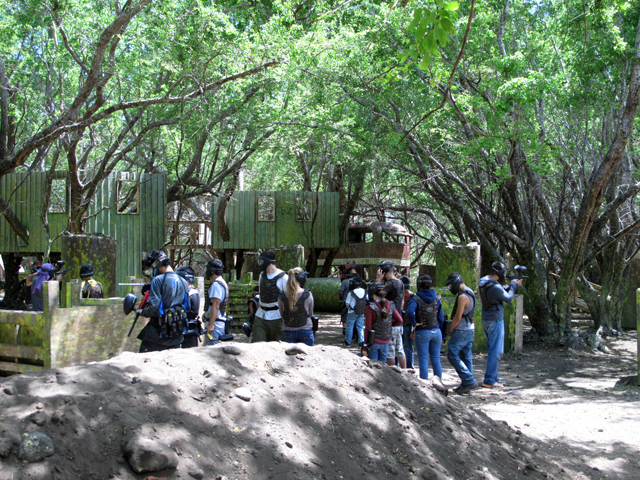 The 5-acre main playing field is strictly monitored and cordoned off for safety, and the entire group of at least 40 people, 20 or so who were part of the Maui Paintball summer camp, was divided into two teams and Capture the Flag commenced to thundering feet charging from both directions in search of a spot to duck behind and begin firing!
The total play area spans 10 acres, spread out under the shade of large trees which keeps it comfortable. Bunkers and realistic construction of all kinds are strategically placed throughout including walls, buses, elevated platforms, giant tires, irrigation pipes and dozens of other structures to use for cover as everyone makes their way toward the flag, dodging paintballs all the way.
Experienced players on our team called out instructions, but after immediately getting "shot" after following their advice, we quickly deduced they were using us as decoys – but it was all in fun! Experienced paint-ballers won't be so easily fooled!
Between games, there's a rest period to rehydrate and reload before the call goes out for the next game. Individual games, from Capture the Flag to all out elimination warfare, last about ten minutes and the entire session can last hours, which ensures you get your money's worth. Some of us played every game, other chose to take a break and sit one or two out before heading back onto the battleground!
The staff of knowledgeable referees and gear attendants kept everything running smoothly and made sure our group, which ranged in age from teenagers to 30 year-olds, knew what we were doing. Once we donned our equipment, the rules were clearly explained, all our questions answered and, after a brief oral quiz, we were sent into the field.
Located just off the Honoapi'ilani Highway on the way to Lahaina, Maui Paintball is a convenient place to drop off kids age 12 and older (with a signed release form) for some action-packed fun while the adults head over to Lahaina to enjoy a leisurely lunch and some shopping. Not to say Lahaina isn't f un, but trust me – your kids will thank you!
Maui Paintball is open daily from 11am -5pm and kids 10+ are invited to play. Loose, ventilated clothing, long pants and sneakers are recommended. Hooded sweat shirts can offer a little cushion if you're hit with a paintball and you can purchase painter's suits to protect clothing. The paint is non-toxic, food grade paint that will not stain your clothes, but the grass and dirt might so be sure to dress accordingly.
For information and directions visit their website at mauipaintball.com or to find out about specials and themed games including a girls-only game, follow them on Facebook.